---
Sponsorship
The PgConf.Russia is a non-commercial event, registration fee and sponsor contributions are aimed to cover the operational costs of organizers.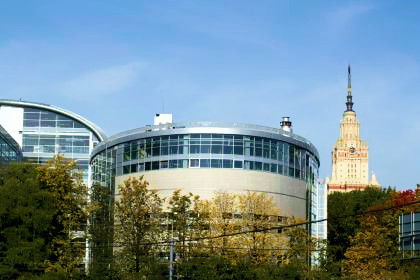 Sponsorship and information support of PgConf.Russia gives you an opportunity to:
expose your company and its products to the wide community of PostgreSQL developers, administrators and users;
develop business relationships with IT-managers and CEOs;
hire some highly skilled professionals;
contribute to the growth of Russian PostgreSQL-community.
---
In case of interest in sponsorship please do not hesitate to contact us:
Feedback
Conferences like this give people a personal feeling for the software. You can understand why people are passioned about it. They get confidence in using it and confidence that the software is gonna be around for a long time. The conference has people who is responsible for and designing Postgres. And I really think it excites to continue using Postgres.

This is a very technically oriented conference. There is a lot of knowledge sharing happening. A lot of really talented people. And it is also for us a great opportunity to tap into the Russian market, a very interesting market for Postgres.