Past events
---

PgConf.Russia 2017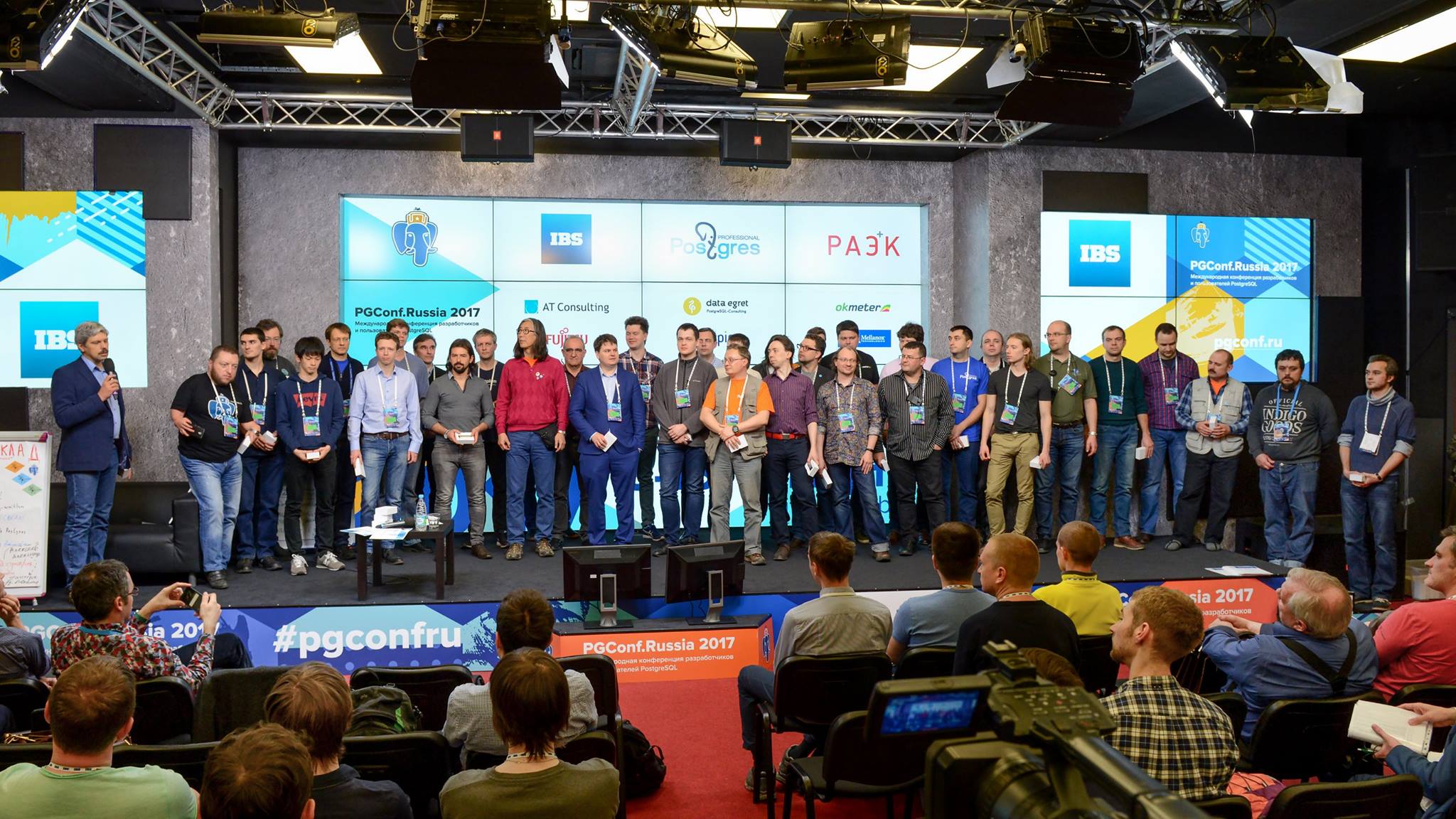 PgConf.Russia 2017 took place in Moscow on March 15-17 2017, giving space for near 60 talks and 7 tutorials.
---

April Thesis meetup took place
in Saint Petersburg on 26 April
---

PgConf.Russia 2016
PgConf.Russia 2016, the international Russian PostgreSQL conference, took place in Moscow on February 3-5 2016. The conference hosted a panel discussion with government and big companies representatives, including A. Nikiforov, Minister of Telecommunications and G. Klimenko, recently appointed Advisor to the President of Russian Federation. 50 regular and 11 lightning talks and 7 tutorials where given at the conference by Russian and foreign speakers. The total number of participants was 602.
---

PgConf.Russia 2015
PgConf.Russia 2015 was held in Moscow on February 5-6 2015 PgConf.Russia 2015. The conference attracted 460 participants from Russia and abroad. 30% of the talks were given in English with simultaneous translation to Russian.