PgConf.Russia 2016 venue
The conference will take place at Izvestia-Hall and Lookin-Rooms club in Moscow, Pushkin Square, 5 (metro station Pushkinskaya). Entrance through Lookin-Rooms (see map below). The venue provides 3 halls for talks and enough additional space.
Timetable:
3 February
Registration from 10:00
Tutorials 11:00 - 20:00 (2 parallel sections, with lunch)
4 February
Registration from 9:00
Conference 10:00 - 19:00 (3 parallel sections, with lunch)
10:30 - panel discussion
19:00 - conference dinner
5 February
Conference 9:00 - 19:30 (3 parallel sections, with lunch)
Metro directions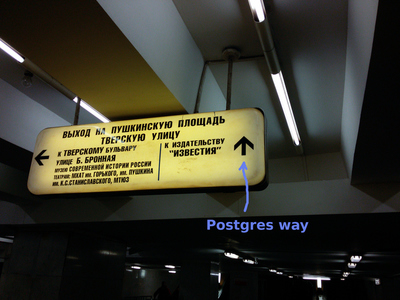 Exit from Metro Pushkinskaya, direction from city center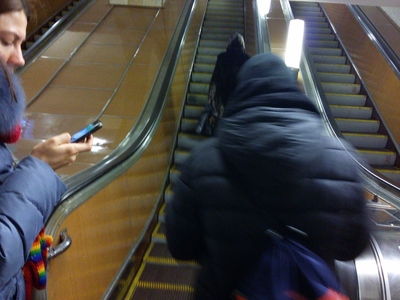 Proceed to the exit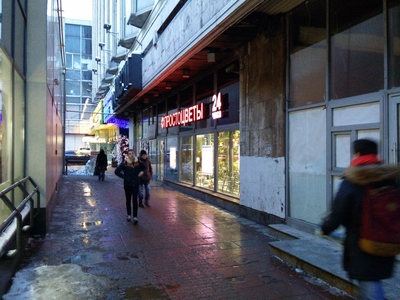 Turn right; go approximately 30 meters.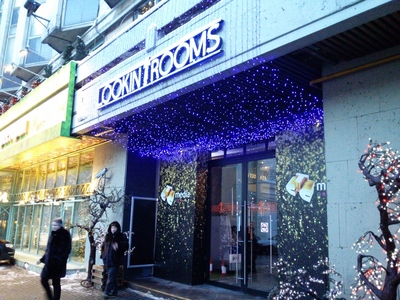 Enter Lookin Rooms
Reaching venue by car
Due to the difficulties of parking in Moscow city center, the best way is to use taxi. There are plenty of taxi services offering economy class of luxury service in Moscow. Some are available through mobile apps, such as Yandex Taxi, Gettaxi or Uber.